Rednesday spread to
Vintage Thingy Friday at ColoradoLady
and, seems to be seeping over to Diann of the
Thrifty Groove for Thrifty Things Friday
Well, you RED it flows into everything............
Welcome to the
Red
nesday Wednesday Blog Party!

Boy, I am so happy you stopped by today for Rednesday Wednesday. As a thank you for coming I have
Been celebrating all month with
a special giveaway for all those who participate in my link-in party or just leave a comment during the month of September.. The lucky winner will receive .this......................


French country inspired tablerunner

If you missed last REDnesday Just go HERE for the highlights.........er.....'RED'lights..hehe
My favorite time of the year is Autumn. The crisp fresh air. the aroma of wood burning, the colors........
Spring is like a watercolor and ink drawing..all soft and delicate, fluid, Summer is an acrylic work. Some texture still a little fluid, but bold...bright. Autumn is an oil painting...textural...muted colors, but brightness in many strokes. Autumn wraps you in color that warms and exhilarates.
When I first joined the Rednesday party and then years later thought of hosting REDnesday I always saw REDnesday as the kitchy red of the 40's and 50's and..the color in vintage magazines that makes you tale notice of ads and articles making you smile that wistful smile.
Now as a hostess I am rethinking my REDS. with Autumn here there are some many more shades of RED.
The color red comes in many shades and hues as we see especially during Autumns changing palette.
Here is a list of just a few
blush
brick
burgundy
carmine
China red (see vermilion)
cinnabar (see vermilion)
fire engine red
flame (see scarlet)
Indian red
madder
maroon
rose
rouge
ruby
russet (a reddish brown)
rust (a reddish brown)
tomato
Venetian red

vermilion
Now, I do have a reason for mentioning this because some have typed and said they like popping by to check out the RED posts and they'd love to join the party, but they have no red....well, there's a game my Mom played with me...okay we still do, but anyway.............. called Riddley Rifddey It starts out with this versem Riddiley Riddiley I DeeDee I see something you don't see and the color of it is....RED......
Red Plaid xoat on Ebay
Vintage burgandy Etienne Bag on Etsy...not mine cannot afford LOL
Thomas Kincade Throw 'Senset at Rivervend Farm'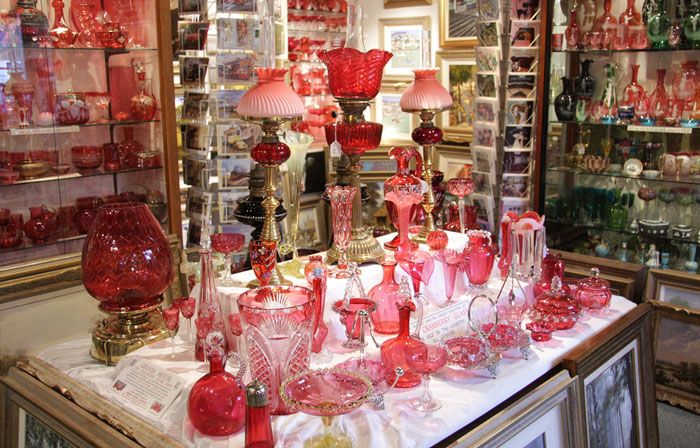 Cranberry Glass pic from Cranberryglass.co.uk
Red Maple leaves..of course


Ruby Ring Found on Ebay





Utah's Monument Valley

Armstrong's 'Youngstown' kitchen uses the red, green, and gold color scheme to contrast with the crisp white and cabinetry and black counters.
1949 Bird Linoleum ad.....Oh to find that on Ebay
Candy Apple Red 47' Fleetline




hode Island Red Rooster and Hen
Garnet Gem
Apple Red
Persian Rug
Vintage Cherry illustration
Vermilion Flycatcher



Rose/ Wine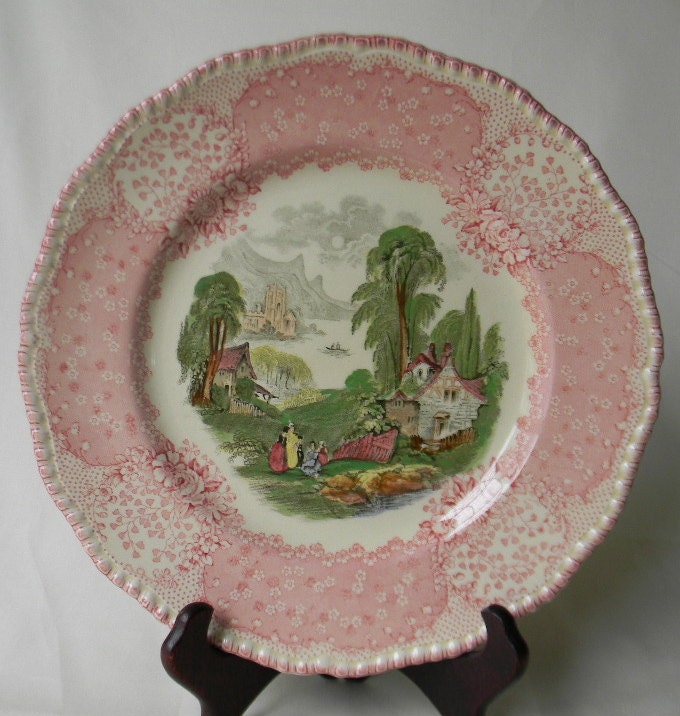 Redware Pottery
even our Brown Gingham Cabin is decked out in Red cedar and russets!
These are just a few of the examples of the colors mentioned on the list. I vet if you go and look you have red all around you and yo didn't even realize it.
Now, let's go check out the other shady posts!